Jagsun Aces Wild
We have an ACE up our sleeve!!
Introducing "Jagsun Aces Wild"
AND JUST LOOK AT THAT PATTERN AND COLOUR!!!!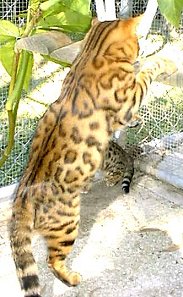 What an AWESOME PAWSOME!!!
We are just elated over the stunning beauty of this kitten produced by
Thunder Down Under (Imp US) and Jagsun Flash of Fire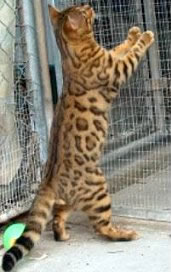 He has the most incredible rosetted pattern I have ever
seen on a kitten at this age, with incredibly intense colour,
silky smooth, highly glittered coat .... he's got the lot!!
I'm already thinking about his future with "Shakira"
... can it get any better than this?