Jagsun Stars
Cats we have bred that have done great things:
Jagsun Play with Fire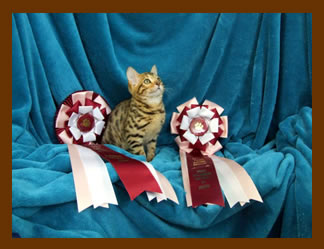 SUPREMES @ 12 weeks old at his first show!!!
Owned by Jennie Waterson of Toowoomba, Play With Fire took out:
Best Group 3 kitten, Best Allbreed Kitten, Best Bengal and SUPREME EXHIBIT.

Jagsun Shiraz (exp Russia)
Jagsun Shiraz at the international exhibition in Russia on June, 24-25th 2006
All 3 judges unanimously awarded Best junior cat!

Jagsun Mardi Gras (exp Russia)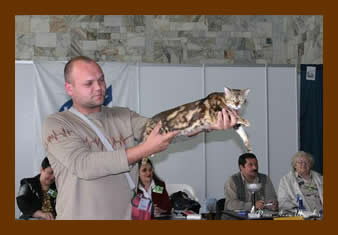 On show on June, 10-11th -in Russia, Jagsun Mardi Gras was awarded best Junior SH,
twice best Junior, and Supreme exhibit.

Jagsun Hau Kea (exp USA)
Jagsun Hau Kea awarded TICA's Best Mink Spotted Bengal USA 2005.