Super Special Offer:
Due to receiving some new imports, .. and breeding a number of "keepers" ... we need to drastically reduce numbers. I am offering some very special prices on breeder & kitten stocks. Email with your requirements for some great opprortunities!


Situated just North of Brisbane, in beautiful tropical Queensland, Jagsun Bengals, recognised as the Australian founder of the Bengal Breed was founded in 1994. We are committed to breeding beautiful, exotic cats with loving temperaments, whilst retaining the majestic looks of their Asian Leopard Cat ancestors.
We feel privileged to have been able to supply cats to every state in Australia to establish breeders and promote the breed throughout this country. We are also very proud of the fact that we have exported Jagsun cats to New Zealand, Asia, Europe and even the U.S.A.

Jagsun Jungle Jewel SBT
Jagsun Bengals exhibit beautiful pelts, rich colour, rosetting, type and wonderful temperaments. We have had many Jagsun cats titled, receiving Breeders of Merit awards nationally and internationally.
MEET THE BREEDER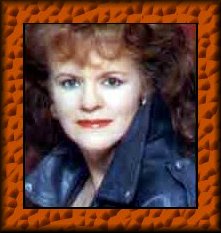 Heather Field
RVN (Hons)
I've spent a lifetime being involved with breeding and showing cats. I first heard about Bengals in 1993 through my sister who was living in Texas USA. Being an avid admirer of the "big cats", the Bengal's wild heritage with domestic temperament really appealed, so off to the US we went.
I met Jean Mill and visited several Bengal Catteries, and purchased my first Bengal CD Jaguarundi Sun for export to Australia. The first two years I fought much resistance to the acceptance of the Bengal, until people actually met and judged these cats for what they really are ... beautiful, loving, faithful, intelligent, domestic pets .... with the exotic LOOKS of their non-domestic ancestors.
I make many trips to the USA to attend Bengal Congresses and Seminars and talk with breeders there to obtain first-hand knowledge on the best lines to enhance what is currently available in Australia. My goal is to produce WORLD CLASS Bengals here in Australia.